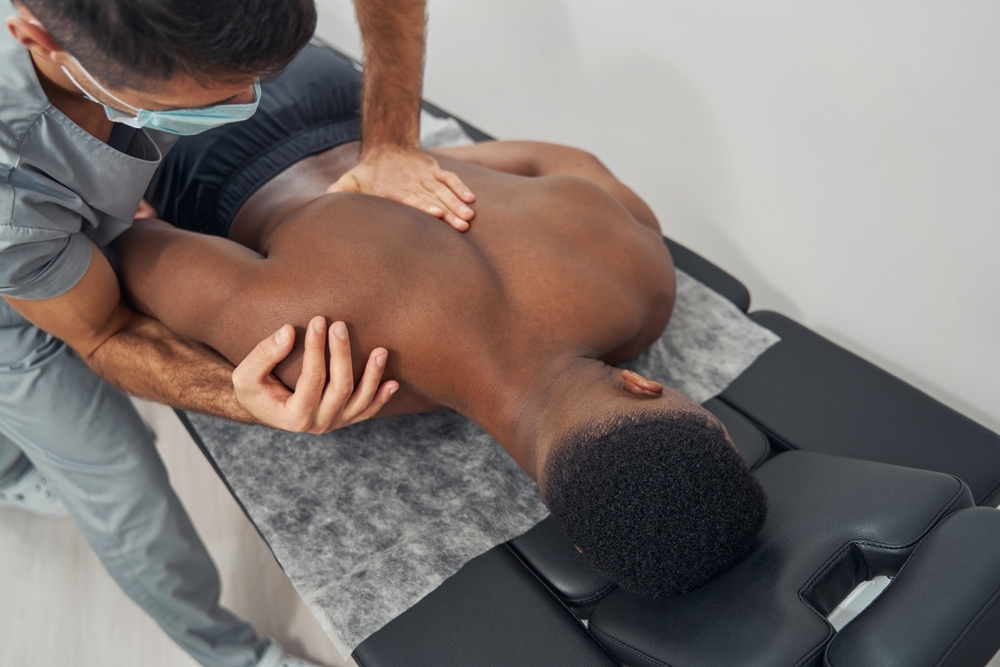 Life throws us curveballs—sometimes in the form of back pain, stiff necks, or sports injuries.
When that happens, a chiropractor may be able to help.
And where can you find the best chiropractor near you?
Let DeBole Chiropractic guide you.
Understanding chiropractic therapy
Chiropractic therapy is a hands-on approach to health care that focuses on the spine, muscles, joints, and nervous system to optimize the body's ability to heal itself.
It's a form of alternative medicine concerned with the diagnosis and treatment of mechanical disorders of the musculoskeletal system, especially in the spine.
Chiropractic therapy aligns your body for better health, without drugs or surgery.
Find a chiropractor with a good reputation
If you're looking for chiropractors in the area where you live, look for one with a solid reputation for providing quality care.
Google reviews can be a good indicator of the quality of care a chiropractor provides. Word-of-mouth and first-hand stories also can be helpful when you're researching providers.
One of our patients, Sarah, moved to Victor, New York, a few years ago. She was suffering from persistent back pain from her desk job. She asked her new friends, "Do you know a good chiropractor near me?" They recommended DeBole Chiropractic.
Sarah's back pain significantly improved after just a few sessions with us. She appreciated our commitment to helping her understand her condition and also our thoroughness and caring approach.
Evaluate their expertise and techniques
Not all chiropractors are the same. Some may specialize in sports injuries, while others might focus on posture correction or chronic pain management. You'll want to find a chiropractor whose expertise matches your needs. Also, ask about their treatment techniques. Some practitioners use their hands for adjustment, while others may use specialized equipment. Make sure you're comfortable with their techniques.
Consider their location and availability
When it comes to pain, immediate relief is what we desire. Therefore, consider the location of the chiropractor. Having a local chiropractor, especially during emergencies, can be quite beneficial. Furthermore, their availability matters. Do their office hours fit with your schedule? Can they accommodate you in case of an urgent need?
Check their licensing and professional credentials
Finally, ensure the chiropractor is licensed and has professional credentials. This means the chiropractor has undergone rigorous training and adheres to professional standards.
Why choose DeBole Chiropractic?
At DeBole Chiropractic, in Victor, New York, we value your health and well-being. We've served the Victor community for years, focusing on patient education, compassionate care, and innovative chiropractic techniques. If you're searching for a "chiropractor near me," remember we are just a call away.
Contact us today, by calling 585-433-5680, to schedule your appointment. Let us guide you toward better health, one alignment at a time.