Sciatica Relief with Debole Family Chiropractic in Victor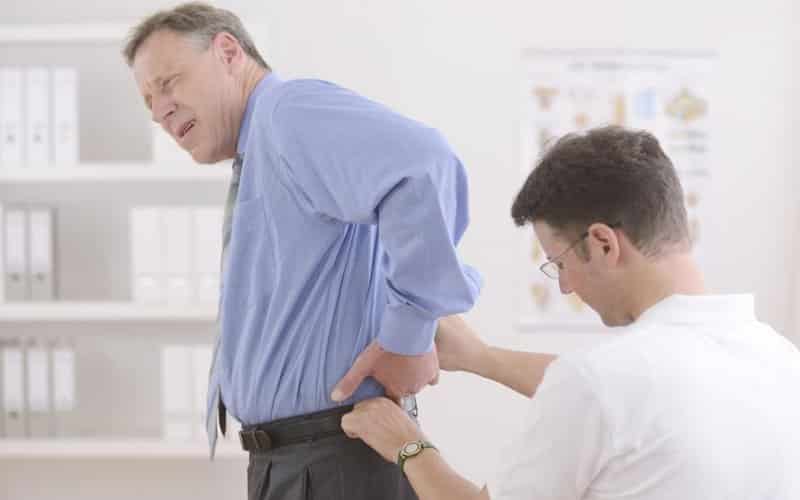 Serving New York residents in the Victor areas, DeBole Chiropractic provides effective sciatica relief. Our chiropractors and health team welcome this opportunity to care for you and your family. If you are struggling with low back pain and are seeking long-term relief, we have natural treatment options for you. Chiropractic care is gentle and medication-free, yet it provides effective relief from sciatic pain.
Sciatica Symptoms
The symptoms of sciatica vary from person to person. The common factor is low back pain. Most Americans experience back pain at some point, but the difference with sciatica is that it typically does not go away on its own. Plus, sciatica has a combination of other symptoms including:
Low back pain that worsens with sitting, moving or standing
Pain that radiates into one or both hips
Muscle weakness in the legs
Numbness in legs
Pain that extends down the thighs and ends in the lower legs
Limited range of motion in the torso
Inability to move comfortably
These symptoms interfere with all aspects of your day, but you do not have to accept this as your reality. Nor, do you have to resort to surgery or medication for relief. Chiropractic care with DeBole Chiropractic has natural treatment options.
Chiropractic Care for Sciatica in Victor
Residents of Victor are delighted to discover the benefits of chiropractic care for sciatica relief. Our two offices are conveniently located to provide quick and efficient treatment. Our chiropractors evaluate your condition and may use x-rays to determine the reasons for your sciatica. The sciatic nerve is compromised, which is why you are feeling pain. Since this nerve extends from the base of your spine, the pain is often felt in the hips and legs. Some of the reasons for this nerve pressure may include:
Slipped or herniated discs
Slipped vertebrae
Degenerative discs
Muscular imbalances
Our Victor chiropractors are able to improve all of these conditions. With gentle spinal manipulations, our chiropractors easily slide your vertebrae into a healthier alignment that reduces pressure on the sciatic nerve. You immediately feel a sense of relief when the pressure is reduced on the sciatic nerve. However, your body needs to learn to remain in healthy alignment, which is why we set up a chiropractic care plan. Through consistent treatments, you discover your pain gradually decreases and eventually ceases.
When the vertebrae are aligned, the discs are often able to return to their natural space and away from the sciatic nerve. Our chiropractors may also use spinal decompression to increase the space between the vertebrae and help your spine return to health. As your care with our chiropractor continues, we educate you on the importance of exercise to strengthen your core and keep your muscles in balance. Our holistic approach extends to showing you how to keep a healthy posture while sitting, sleeping, standing and moving. Let us show you the benefits of chiropractic care for sciatica. Contact us today at 585-433-5680 to schedule your appointment and get started now!