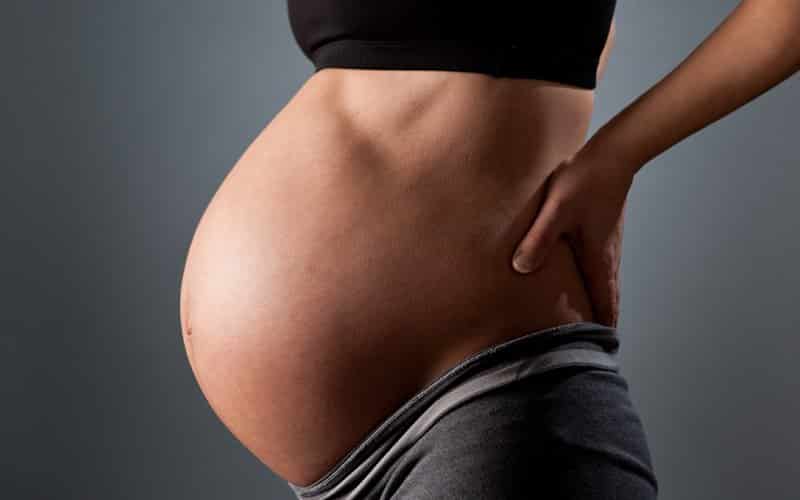 The process of going through a pregnancy impacts a woman in significant ways. It may cause physical discomfort, pain and a myriad of changes in the body. Depending on the situation, you may need treatment to address specific concerns and encourage your body to maintain good health at different stages of an unborn child's development and growth. At DeBole Chiropractic, we understand the complications that arise during pregnancy and offer solutions to help with your goals.
What is Pregnancy or Prenatal Chiropractic Care?
Pregnancy Chiropractic Care, or prenatal care, refers to treatments designed to address the specific concerns of an expectant mother. Since you may have changes in your body due to an unborn child or limitations in your movements from the growing child, we provide gentle treatments that help with your needs without taking unnecessary risks with a baby's health.
The treatment assists with specific concerns related to health and may prevent certain complications from the pregnancy. A chiropractor evaluates your health and develops a personalized solution to address your specific needs.
Benefits of Chiropractic Treatments During Pregnancy
Chiropractic treatments during pregnancy provide a variety of advantages and benefits that help with your situation. Depending on your concerns, a professional in our clinic develops a personalized treatment strategy.
Common advantages associated with the treatments include:
Reduced back pain
Lower levels of pain in the body
Improved alignment in the back and spine
Lower risk of complications or a C-section
Reduced pain during labor
Reduced tension and greater relaxation throughout the pregnancy
Lower risk of breech
Improved balance
Limited risk of poor alignment in the pelvic region, which provides more space for the growing baby
Chiropractic treatments during the pregnancy ensure that your unborn child has the space he or she needs for optimal growth. It also limits the risks associated with poor spinal alignment or misalignment in the pelvic region.
When to Talk to a Chiropractor in Victor and
You want to talk to a chiropractor in Victor and when you have concerns about your health during pregnancy or you notice pain in your body. You may also consider the treatments when you have concerns about a child's development or changes in your body that may impact an unborn child.
An expectant mother can benefit from treatment at every stage of a pregnancy. It may help with aches and pains that develop as the hormones in your body change. It also helps when you have discomfort from the extra weight or the changes in your body's center of gravity. Do not wait to seek treatment if you notice severe discomfort in your body or you have concerns about a breech baby. You also want to consider treatment early when you want to avoid certain complications during the delivery or when pain persists through several days or weeks. Talk to a professional when the discomfort interferes with your ability to engage in normal activities.
Expecting a baby is an exciting time for any family, but it also comes with complications and challenges as a woman's body changes. By working with a professional, you reduce the risks to your health and the health of the unborn child. To learn more about treating women during a pregnancy or to set up an appointment, call 585-433-5680 today.
Locations Served For Pregnancy Chiropractic Care
Brighton, NY
Canandaigua, NY
Clifton Springs, NY
East Bloomfield, NY
East Rochester, NY
Fairport, NY
Farmington, NY
Fishers, NY
Gorham, NY
Hemlock, NY
Henrietta, NY
Holcomb, NY
Ionia, NY
Lakeville, NY
Lima, NY
Livingston County, NY
Livonia, NY
Macedon, NY
Manchester, NY
Marion, NY
Mendon, NY
Monroe County, NY
Ontario County, NY
Palmyra, NY
Penfield, NY
Pittsford, NY
Port Gibson, NY
Rochester, NY
Rush, NY
Shortsville, NY
South Lima, NY
Victor, NY
Walworth, NY
Wayne County, NY
West Bloomfield, NY
Recent Posts Related To Pregnancy