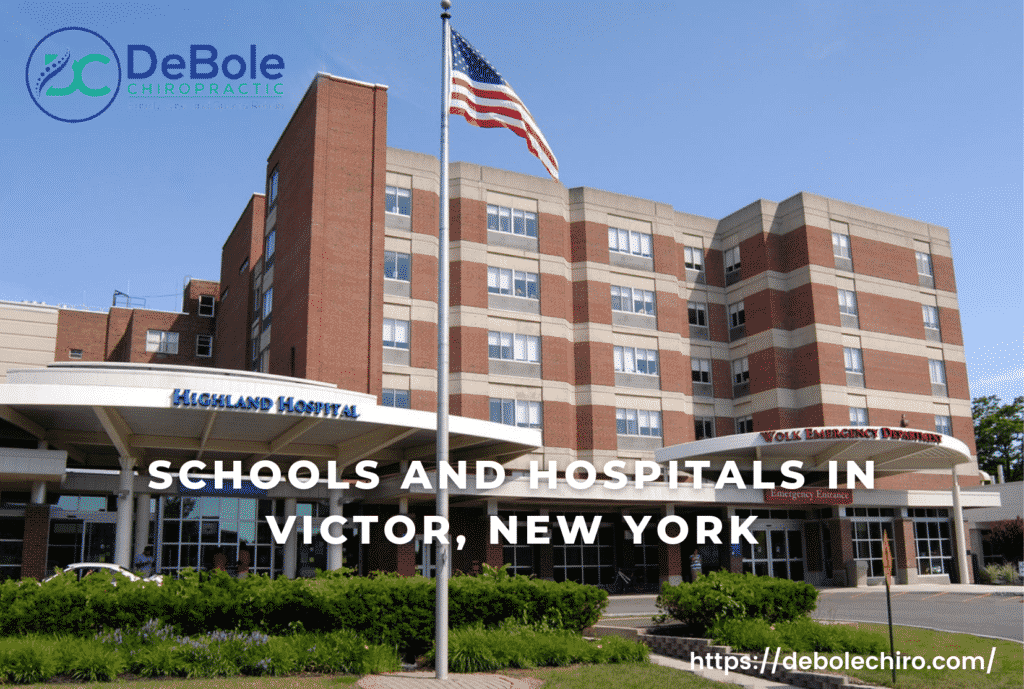 The town of Victor is located in the county of Ontario. It is part of the Finger Lakes region, where many rolling hills and horse farms provide plenty of open space for its people. Many gorges run through the surrounding areas. Schools serve not only the children of the town but are the center for social activities. There are three elementary schools, one middle school, and one high school in Victor.
The College and University Center is located in the village of Victor. They serve local students and many from surrounding colleges and universities such as Alfred University, State University of New York (SUNY) at Geneseo, Colgate University, Hamilton College, Canisius College, and Brockport State College.
Victor is home to two hospitals: Highland Hospital and St. Mary's Hospital. These hospitals serve people from all over the surrounding towns and villages such as Canandaigua, Farmington, Honeoye Falls, Naples, Phelps, Scottsville, Shortsville, Warsaw, and Webster.
Highland Hospital is a general care hospital that was established in 1911. It provides ambulatory surgery, cardiac rehabilitation, cardiology, diabetes management center, diagnostic imaging services (MRIs), hospice care, laboratory medicine, oncology services (radiation and infusion therapies), orthopedic services, outpatient rehabilitation therapy, and wound care.
The Hospital is a member of Care Connect (formerly TRICARE) and has Rehabilitation Institute of Ontario, LIC, which provides inpatient rehabilitation services for older adults, children, teens, and young adults up to the age of 22 who have physical disabilities or developmental delays that prevent them from being able to function independently.
St. Mary's Hospital is a full-service hospital that provides services such as ambulatory surgery, cardiology (angioplasty and stenting), emergency care, imaging services (MRI, CT scan, and ultrasound), ophthalmology (laser vision correction and eye surgery), mammography, neonatal care, obstetrics (prenatal and postnatal care), orthopedics (joint replacement and arthroscopy), pain management, pediatrics, physical rehabilitation (including cardiac and pulmonary rehabilitation), surgical services, sleep center, urology (non-surgical stone clinic), wound care, and behavioral medicine.
Mary's Hospital was initially established in 1851 by the Sisters of St. Joseph to serve the needs of all regardless of their ability to pay for medical treatment. They do not discriminate when it comes to providing care for their patients.