Auto Accident Care with our Victor Chiropractor in Gorham, NY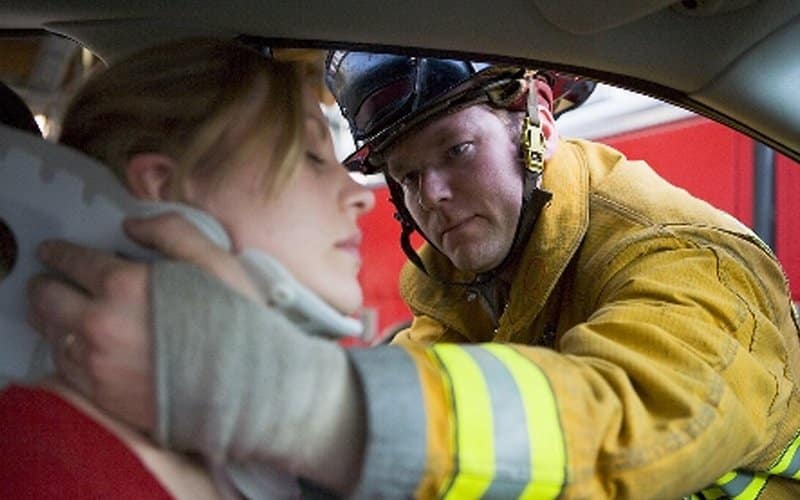 If you have been injured in an automobile accident, you need the healing hands of our and Victor chiropractors. If left untreated, auto accident injuries frequently do not heal on their own and can develop into chronic illnesses. To shorten your recovery time and avoid future pain, contact DeBole Chiropractic as soon as possible following a vehicle accident so our chiropractors can assess your health. We have new client promotions, so if you reside in or around Victor, we urge you to stop by and learn more about our chiropractic therapy alternatives. Our chiropractors, Dr. Mike DeBole and Dr. Scott Shales care for your injuries with gentle techniques designed to ease your discomfort. Our first priority is to decrease pain and inflammation so your body is able to begin the healing process. Chiropractic care works with your body's natural ability to restore itself by positioning your spine and joints into a healthy alignment.
Auto Accident Injuries Treated in Gorham, NY
The pain from vehicle accident injuries may be felt immediately or may not be felt for several days. Following an exam with one of our chiropractors, you will have a better understanding of your ailments. Our team cares the following injuries as a result of vehicle accidents:
Whiplash

 - caused by your head moving forward and backward quickly due to impact. This may cause muscle strains, vertebrae misalignments or disc issues. Your symptoms may appear as headaches, neck pain, blurry vision, upper back pain, irritability and fatigue. Gentle adjustments to the vertebrae of your neck and upper back reduce your symptoms and position your neck to heal. An aligned spine also increases circulation which lessens inflammation. Plus, your nerve signals operate at a higher level which helps your body heal.

Headaches

 - if you have hit your head, a headache may be from a concussion. Headaches also appear with whiplash. Chiropractic adjustments position the vertebrae of your neck to eliminate your headaches.

Back pain

- the jarring from the impact may strain your spine. If a vertebrae is out of alignment, gentle adjustments reposition your spine. If the accident has caused trauma to a disc, gentle adjustments also help your discs return to the correct spaces.

Neck pain

- this may be from impact, whiplash or the seatbelt pressing against your neck. Our chiropractors evaluate your symptoms and determine which chiropractic techniques will reduce your pain and set your body to heal.

Shoulder pain

- often caused by the seat belt or contact with the window, shoulder pain is reduced through gentle adjustments to the joint. This lessens the pull on the surrounding muscles and encourages your body to send healing cells to the area.

Chest discomfort

- this is also caused by a seatbelt and will be evaluated by our chiropractors. We can show you exercises to lessen your pain and begin healing.
If you have suffered an injury in an automobile accident, please contact us. Ask about our new client special or schedule an appointment by calling 585-433-5680.
For a full list of cities and areas we serve, click here.