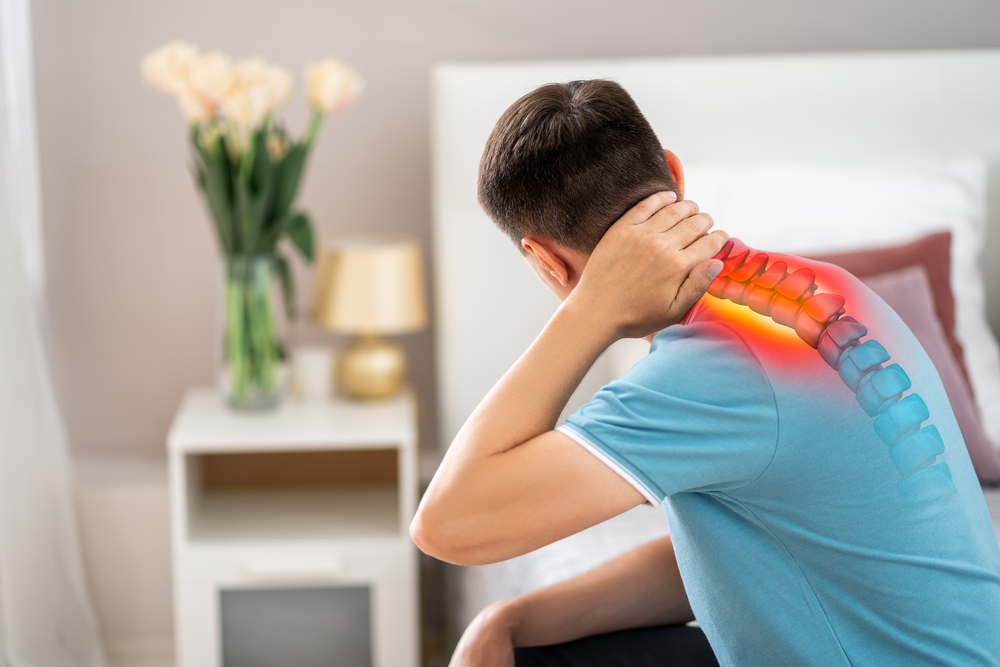 If you are someone who suffers from back pain or a stiff neck, then you have
more than likely thought about seeing a chiropractor.
You may have heard that seeing a chiropractor can help relieve pain from neck arthritis, and this is true.
Chiropractors can adjust your
https://www.sunnysidemanornj.com/where-to-buy-valium/
spine to help with mobility and pain. Therefore, it is possible for the benefits to help more than just your neck and back. Chiropractors can reduce any neck pain caused by arthritis by using different degrees of force. The purpose of using force is to adjust misaligned joints. After every consultation with a new client, the chiropractor will know how much force to use on each unique individual and their case of cervical spondylosis.
Cervical spondylosis, also known as neck arthritis, is one of the most common conditions. While the term cervical spondylosis may sound intimidating, it can become more fully understandable when the causes, symptoms, and treatments of this condition are explained. Knowing how to handle and take care of this condition is essential for maintaining spinal health as the years go on. Going to your chiropractor is a great way to keep yourself feeling better. Spondylosis is a medical term used to describe arthritis, also called degenerative joint disease or osteoarthritis. This is because the cervical region of the spine is the neck region and putting together these terms describes the diagnosis of arthritis in the neck region of the spine. A commonly used description of arthritis is "bone spurs" which may cause a pinched nerve in the neck.
Symptoms of Neck Arthritis
Cervical Spondylosis develops slowly over a period of many years. Due to the progress being slow in the beginning, the symptoms of cervical spondylosis are infrequent and mild, which can mean that many individuals are developing this condition without any idea that their spine may be degenerating. Chiropractors can alleviate neck arthritis symptoms in multiple stages depending on the condition's severity. Some of the symptoms in the early stages may include:
Intermittent sharp pain
Decreased mobility of the neck
Neck stiffness that improves with activity
When someone is in the more advanced stages of cervical spondylosis, their symptoms can include:
Pain that is worse in the morning
Swelling around the joints of the neck
Significant decrease in neck range of motion
Pinched nerves (tingling/numbness in arms and hands)
"Grating" sensation when moving the neck
It is important to keep in mind that just symptoms alone are not a good way to indicate how cervical spondylosis is progressing for the individual.
Causes of Neck Arthritis
A common misconception about neck arthritis is that it is a part of the aging process. If this were true, most people would have
According to Wolff's Law, bone will adapt to any stress that is placed upon it.
What this means is that an increase of the loading of bone tissue will help increase the amount of bone density.
This is why those who have osteopenia or osteoporosis utilize resistance training to help increase the stimulation of bone growth.
Treatments
While some patients have experienced drastic pain relief after chiropractic care, they also notice an improvement in the resolution of nerve-related symptoms along with mobility. When the cervical spine alignment is restored, and the weight of the head is more balanced over the body's center of gravity any added stress placed on the neck is reduced. Understanding how cervical spondylosis progresses is important when seeking out treatment to help reduce its painful symptoms through chiropractic care.